Big Star Bobby, H279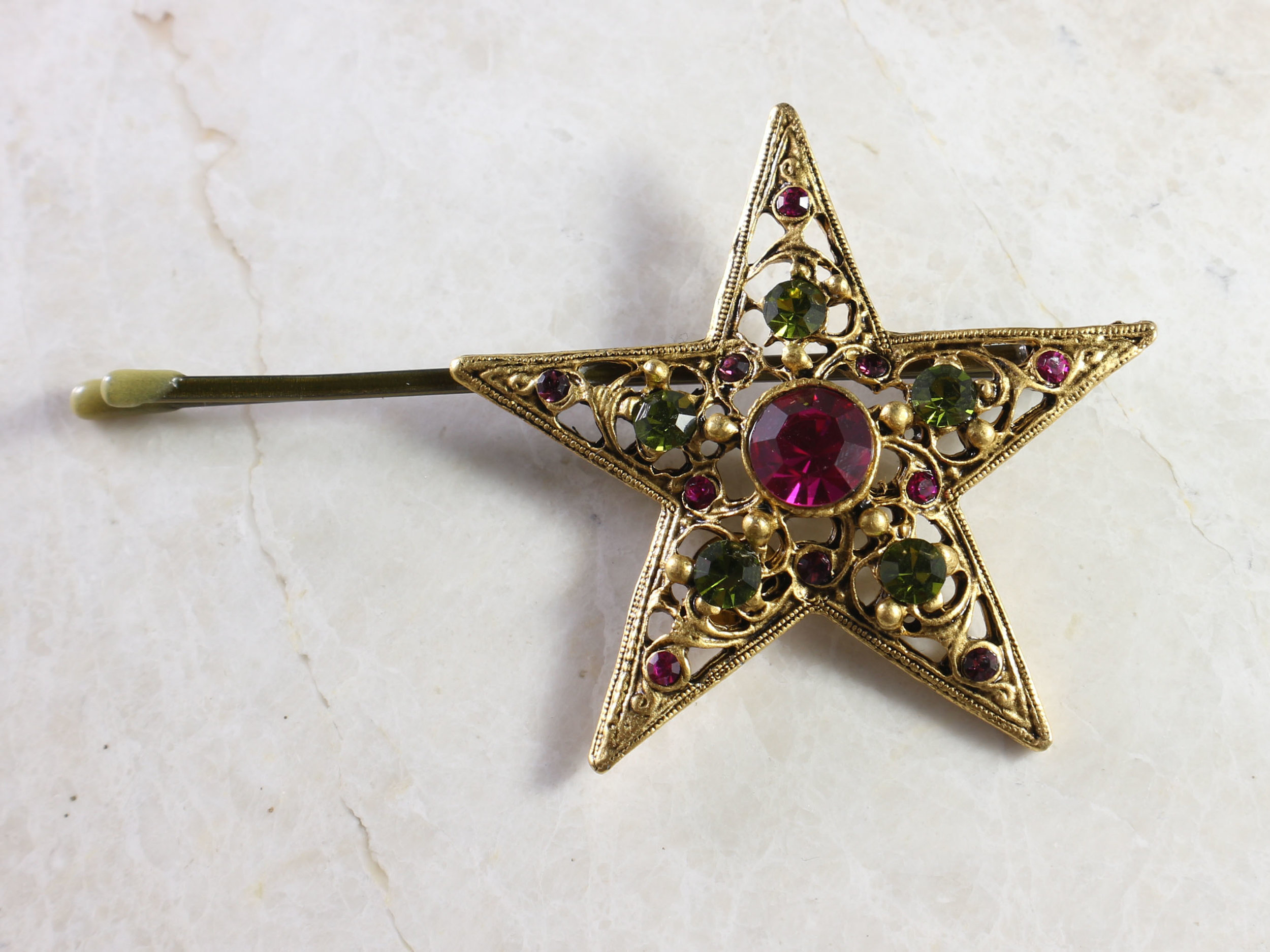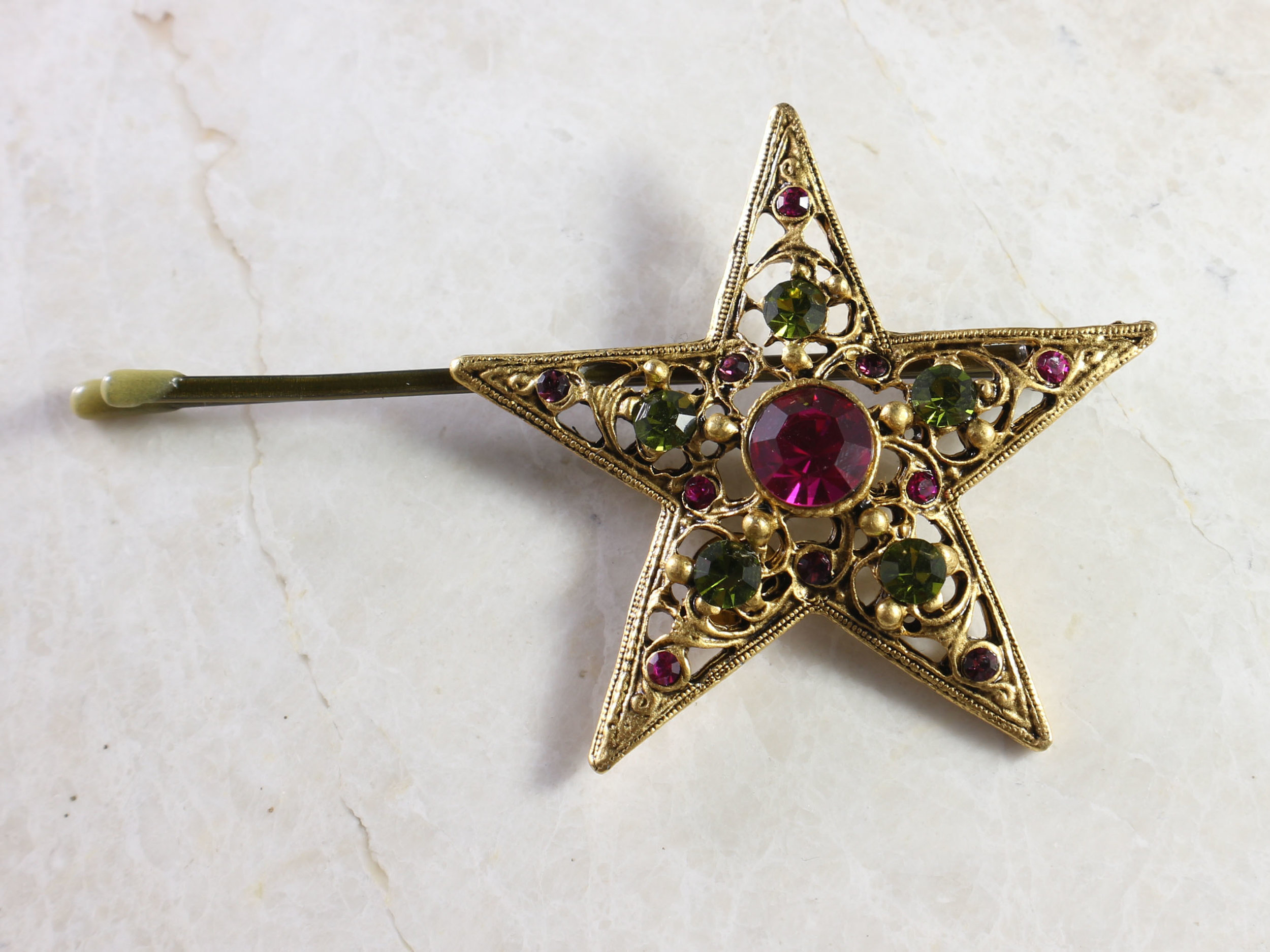 Big Star Bobby, H279
Big Star Bobby Pin, 3 Color options. Tipped Bobby Pins. Gold with Fuschia, emerald, or with Pink opal and clear, or turquoise, blue and white.
All of Miss Ellie NYC's pieces are made-to-order. Normally a standard non-sale order takes around 3 weeks to ship. Orders may take up to 5 weeks.
Sale orders: Pieces marked "SALE" are in stock and ship immediately or within 1-2 days.
Orders ship free: Standard First Class USPS or Priority Mail USPS. Please contact us if you have special instructions for mailing.
Thank you!